PET PORTRAITS – DOGS, CATS AND OTHER FOUR-LEGGED FRIENDS

A unique artwork for an unique relationship
Let us start with the hardest question for a painter: what is the need for a painting in the XXI century?
We are submerged by images coming fast from every corner of the world, realized with an astounding number of techniques (analog and digital); however this "indigestion" makes us forget them with the same speed.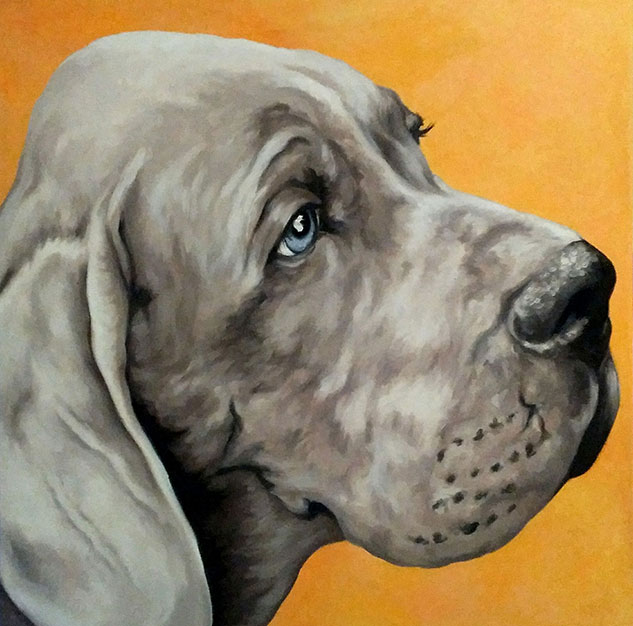 The special relationship that is forged with our own pet, made of many shared experiences, merits something more than a photo shot (often blurry).
For the above reason I feel that it is right to give to this relatonship something that only direct hanwork from a caring person can add: a unique artwork for a unique relationship!

I've been painting since I have memory: I try to capture the expression of an instant, of a sensation. I try to "steal the soul" of our little friends, of our life compaions.
Through their eyes, the mysterious ones of a feline, the attentive eyes of a canine, one can sense their temperament. Or maybe we can lose ourselves in contemplating their beauty…
Many possible choiches

Every painting is realized with oil on canvas with skill and passion. I'm a Master with a degree in Painting from Accademia di Belle Arti (Academy of Fine Arts) of Florence, Italy .
Based on the different kind of animal, I can consider many factors such as the available space at home and, last but not least, the budget.
For such reasons it is important to chose wisely format and dimensions for every single artwork.
Together we can choose if it is more appropriate to have a closeup portrait of the pet's muzzle (in this case eyes expressivity, together with details of noses and hair shades, will be enhanced), ora full-figure portrait (preferably in a typical pose, or caught in a specific moment like hunting, asking for food…).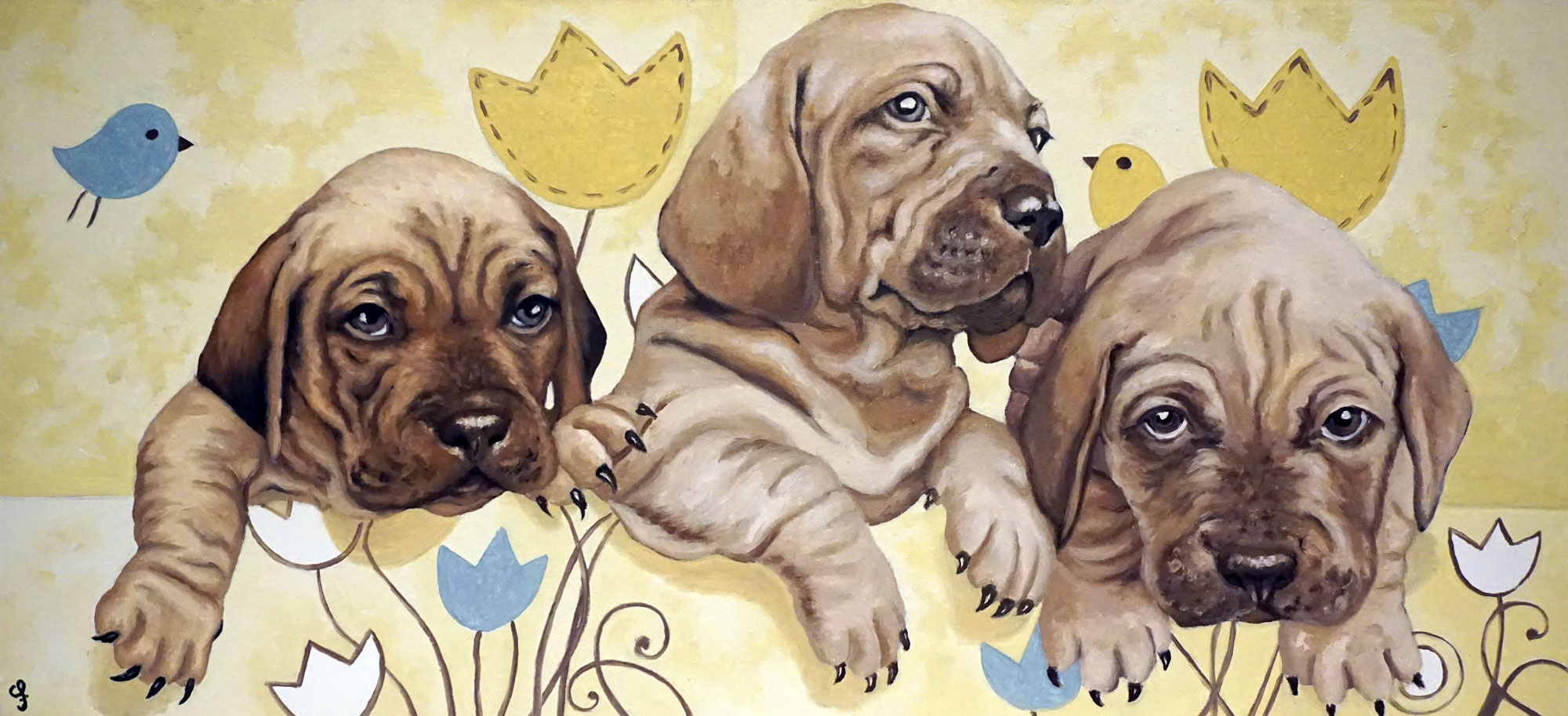 Dog's portrait: given the incredible amount of possible breeds and crossbreeds, dimensions and proportions of this splendid pets, every artwork will be custom designed, in order to valorise the specific characteristics of each single one, from Chihuahua to Mastiff.

Cat's portrait: the infinite shades of a cat's eyes are often a challenge for a painter, as it is challenging to interpret their mystery. Puppies or adults, cats have some elusive trait that always fascinated man, and more so a painter.

Other pets portraits: any other kind of pet is welcome! Horses, rodents, reptilians, birds, etc…
In the section HOW TO PROCEED you can find directions and suggestions on how to properly shoot a usable photo of your pet.
An original gift

A portrait of your pet may be a present you make to yourself, or an original gift for a special person.
In the era of consumerism, of disposable objects, technological, impersonal, choosing to gift something unique becomes symbolic.
Such a gift will be surely an unexpected surprise. It is a gift that tells a lot of the giver's sensibility and the ability to interpret the tastes of the one receiving it.
Who loves a pet, or who loves a person who has a pet, knows that it is a deep relationship, whithout needs for words and explanations.
For Christmas, birthdays or special occasions, it is necessary to  plan in advance. If you don't have any, you must be able to "steal" some photo shots of the pet without getting caught, or obtain some picture from friends, relatives or acquaintances…